LET US HELP YOU TAKE CARE OF WHAT'S MOST IMPORTANT...
At Zep we understand that keeping your employees safe while maintaining operational efficiency is a top priority. Zep offers a wide variety of high performing chemical solutions to help with your cleaning, disinfecting and maintenance needs.

Always clean areas first by removing grease, dirt, soil and biologicals from surfaces and high-touch areas.
BIOCLENE SWIPES BIOCLENE Q9 ZEP 40 POWACLENE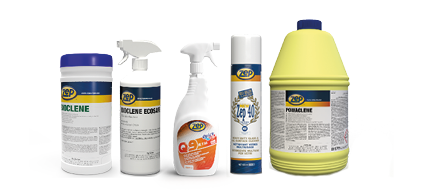 Properly disinfect on a deeper level with products that help reduce the spread of harmful germs.
Q7 INSTANT HAND SANITIZER DEBAC SWIPES AEROSAN MINIFOG AS DEBAC RTU BIOTECT AV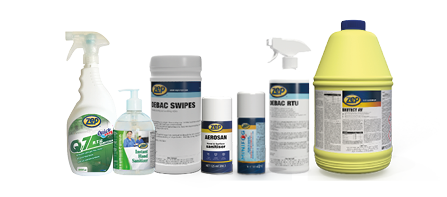 Gain peace of mind by continuing to keep surfaces and hands clean.
INSTANT HAND SANITIZER FS HYGIENE SOAP ZEPALCO RTU SANWIPES WET WIPES

Zep has two production plants and commercial branches in Europe (UK and Italy) with various distributors both in this continent and throughout the rest of the world.
Last news
venerdì 21 febbraio 2020
---
lunedì 10 febbraio 2020
---
Zep World
Contact Us
Tanhouse Lane, Widnes
Cheshire, WA8 0RR
Phone: 0151 422 1000
Fax: 0151 422 1011
Email:
Sales Office